Corporate Office Park, CPM Plaza, 44 Road 20, Suite 201, Guaynabo, Puerto Rico 00966-3326
Email: info@cpmintl.com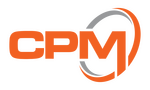 info@cpmintl.com
Corporate Office Park, CPM Plaza, 44 Road 20, Suite 201, Guaynabo, Puerto Rico 00966-3326
Aerial Inspection Services
CPM provides Aerial Inspection Services to facilitate full understanding of project and facility conditions. CPM is fully capable of providing thorough inspections for the use of project owners, contractors, investors, and operators. We offer the following list of aerial inspection services:
Environmental, Safety and Security Inspection
Infrastructure Inspection
Project Progress Monitoring
Thermal Imaging
Roof Inspection
3D Mapping
Complete Service Offer Details:
Through its Aerial Inspection Services, CPM is capable of capturing images and delivering information through non-traditional inspection methods. Also, our professionals are FAA Certified Remote Pilots and Thermographers. 
Some applications of Aerial Inspections Services include but are not limited to the following services: 
Roof inspections to determine general conditions and water accumulation,
Power lined and communication towers, 
Solar panels and solar utility projects, 
Inspections of large vertical structures,
Inspections of large project sites with irregular  topography, 
Bridge inspections, 
Thermal images to determine deficiencies, and
Initial inspections of inaccessible areas. 
Copyright © | 1991 - 2023 | All Rights Reserved