Corporate Office Park, CPM Plaza, 44 Road 20, Suite 201, Guaynabo, Puerto Rico 00966-3326
Email: info@cpmintl.com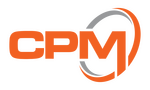 info@cpmintl.com
Corporate Office Park, CPM Plaza, 44 Road 20, Suite 201, Guaynabo, Puerto Rico 00966-3326
Aerial Roof Inspections – Industrial Facilities
Completed Date: 2021
Boehringer Ingelheim
In 2021, CPM was selected by Boehringer Ingelheim to conduct in-depth aerial roof inspection of their buildings.
Additional Highlights:
The objective of the project was to inspect the roof existing conditions to determine water accumulation and leaks under the existing roofing system.
CPM utilized its high sensitivity and infrared aerial camera to perform a thermal profiling of the roofs.
Copyright © | 1991 - 2023 | All Rights Reserved