Corporate Office Park, CPM Plaza, 44 Road 20, Suite 201, Guaynabo, Puerto Rico 00966-3326
Email: info@cpmintl.com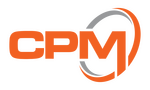 info@cpmintl.com
Corporate Office Park, CPM Plaza, 44 Road 20, Suite 201, Guaynabo, Puerto Rico 00966-3326
Planning and Construction Management – Pediatric Hospital
Completion Date: 2000
Puerto Rico Infrastructure Financing Authority (PRIFA)  
In 2018, CPM was selected by PRIFA to provide Project Planning and Construction Management services for the construction of a new hospital wing at the Puerto Rico Pediatric Hospital. 
Additional Highlights: 
Provided project planning, design and construction management and inspections of a new 60,000 sq. ft. Pediatric Hospital wing adjacent to the existing pediatric hospital. 
The new facility included an emergency room, burn treatment unit, oncology, isolation rooms and patient bedrooms.
CPM's services also resulted in $3 million in savings from value engineering and contract negotiations. 
Copyright © | 1991 - 2023 | All Rights Reserved