Corporate Office Park, CPM Plaza, 44 Road 20, Suite 201, Guaynabo, Puerto Rico 00966-3326
Email: info@cpmintl.com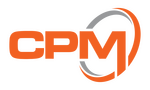 info@cpmintl.com
Corporate Office Park, CPM Plaza, 44 Road 20, Suite 201, Guaynabo, Puerto Rico 00966-3326
Coating Services – Oil Pipeline Energy Plant
Completed Date: 2021
Puerto Rico Electric & Power Authority
CPM was selected to provide coating application and coating management services as part of the exterior rehabilitation of certain oil pipelines for the Aguirre Plant, one of the largest energy generation plants in Puerto Rico.
Additional Highlights:
The rehabilitation work pertain to the exterior rehabilitation of oil supply pipelines in a major energy generation plant.
The duration of the project is approximately 180 consecutive days within the application phase.
Copyright © | 1991 - 2023 | All Rights Reserved